Gallery closed in 2015.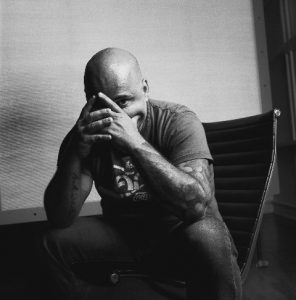 'LPM Gallery is Canada's Coney Island'   – Felipe Bracelis, curator & artist (Santiago, Chile) 2013
We have always known when to leave a party, and from day one of operations, our plan was to make the most of this location with a ten-year plan (2005-2015). Today, the reach of our projects has grown in a manner that is out of our hands. We are excited to be able to expand our roots, and moving beyond the confines of a single gallery space. As of the end of August 2015, LPM Gallery concluded operations at the 306 Cumberland building, and instead focus on its continued work to creating impactful, socially engaged projects that reach across local and international spaces. Naturally, with these shifting priorities, we are transitioning partially into a humanitarian, non-profit model, while still working with our best collectors for continued art sales. We now work by appointment, if interested in any art sales & collaborations, in a private location.
LPM thanks all of its devoted supporters, and anticipates the exciting work that lies ahead.  – Guy Berube, dealer & curator
In light of these changes, we are very pleased to announce the formation of LPM, a new hybrid venture that combines the curatorial visions of Guy Berube. The focus of LPM is to produce challenging, socially engaged contemporary art projects with an international perspective. We have no fixed address; but we are everywhere.
This focus is anchored on the spirit previous projects that include Disciples (2014-ongoing), Windows From Prison (2015), User (2007-2011) and Low (2007). Currently, we have created major exhibitions, programs & workshops in Madrid (Spain), New York City (USA), London (England), Toronto (Canada), Amsterdam (Netherlands), Santiago (Chile), Buenos Aires (Argentina) and artist residencies in Puerto Vallarta (Mexico) & Valparaiso (Chile).
LPM will take on fluid structure. Individually, we will still be engaged with certain separate, offset projects, however this venture is meant to give direction, focus and public visibility to our collaborative work and shared priorities. Over the past year, across numerous successful international projects, we have realized the creative potential in combining of our individual strengths. LPM functions to explore this synergy with a new expanded set of curatorial goals.  – Adam Barbu, Art Critic & Curator
Lens is the photojournalism blog of The New York Times, presenting the finest and most interesting visual and multimedia reporting — photographs, videos and slide shows. A showcase for Times photographers, it also seeks to highlight the best work of other newspapers, magazines and news and picture agencies; in print, in books, in galleries, in museums and on the Web.
"When Tony Fouhse first exhibited his stylized photographs of crack addicts made on a street corner in Ottawa, Canada, he was unsure what the reaction of the opening-night audience would be. But he knew that some of those in attendance would approve: the subjects themselves. Mr. Fouhse's photographs put a twist in the ongoing argument about making art out of suffering and making commodities from pictures of misfortune. When his photographs are on view at La Petite Mort, you can see the art inside and the reality outside".
– New York Times, July 2009
"La Petite Mort (a French reference to the tense throes of orgasm) is a befitting name for a gallery with an appetite for the ecstatic. Definitely sexy and committed to indulgence, La Petite Mort is an eclectic ode to diversity. Home to a wide range of contemporary artwork, including paintings, sculptures, photographs, "objets trouvés" & mixed media, the gallery's owner, Guy Bérubé, is focused on examining the synergy between artistic expression and true design, guided by the principle that the harmony of the two result in the highest form of creation. Constant events at the gallery, such as the 'One Night Stand' 24 hour-art-happenings & weekly spots for emerging talent, keep the space consistently vibrant, while stunning exhibits showcase a colorful mix of local, regional & international contemporary talent that will appeal to creative collectors".
– Andrew Ritchie, PRESTON Magazine
"Guy Bérubé's vision for La Petite Mort is truly – and perhaps surprisingly, given the gallery's name – a vision of social ethics. He sees the artist's struggle with self-awareness through visual art reflected back to the viewer not as passive recipient but as active participant in the creative endeavour. A signature feature of La Petite Mort Gallery is the feeling of discomfort many of the artworks evoke, which, as is the goal of subversive art, reflects the viewer's personal projections back upon themselves.
This discomfort is a necessary part of Bérubé's aesthetic and ethical sensibility. It recognizes the role of art in alienation and in critical transformation, for cultural progress is usually provoked by the ideas invoked at the boundaries of our communities. LPM artists represent subjects at the margins of contemporary Canadian urban society – the sublime as well as the homeless and the schizophrenic – no different than most mainstream art since the post-Renaissance period. Not here to shock nor to entertain, however, M. Bérubé as LPM gallery owner and director is here to provide an inclusive forum for today's Canadian artists, including those typically sidelined by mainstream society and those simply unable to function normally within it.
LPM gives the Canadian visual arts community an edge that not only gives art a vehicle for its traditional cultural role, but is acknowledged for giving Canadian Art that edge that contributes to its recognition on the world stage".
– PENTHOUSE Magazine
"In its brief time in operation LPM Gallery has made a significant contribution to the artistic community of Ottawa and has directly influenced 
the current surge in artistic expression in the city. Many of the emerging artists who are now hosting events and showing work around the city can
 credit LPM Gallery with giving them their first shows and encouraging their fledgling careers. LPM Gallery routinely collaborates with other arts 
organizations to encourage and support things like the former Festival X and the current Nuit Blanche. The Gallery is an active partner with groups such
 as The School Photographic Arts in Ottawa to provide classroom and workshop opportunities to increase the skill and competency of artists in the city.
I have personally worked with the owner, Guy Berube, on several fundraising events and am consistently impressed with his willingness to make the
 Gallery space and services available to those trying to do good in the city. Whether it be The Stephen Lewis Foundation, Doctors Without Borders, the
 Smart Justice Network, or adult workshops for clients with mental health issues those trying to improve their community can often count on the
 Gallery to be a willing and supportive partner. LPM Gallery has also provided internship opportunities to numerous fine arts and art history
 students giving them real world experience and resume credentials in an effort to help them find their place in the arts community.
LPM has helped promote the Ottawa area art scene on an international map with collaborations with artists in various countries and has hosted
 numerous shows in collaboration with various Embassies represented in the city. The Gallery now frequently counts amongst its stable international
 artists whose work is award winning.
In an age of big box stores and mega corporations this small independent Gallery has carved out a niche not only for artists who previously might 
have had a challenge finding venues for their work but also in providing a focal point that brings young people into the world of appreciating and
 collecting art. Making attending an art opening a "cool" thing to do has helped nurture the local art scene and, not surprisingly, has been copied
 widely.
I'm not sure there is much more a local business could do to demonstrate its commitment to the local art scene and to local artists. I would suggest that the Gallery has matured in its place in the arts community of Ottawa and recognition of its contribution to the local scene has come due".
– Bill Staubi, Philanthropist, Humanitarian & Art Collector, 2015
"As contemporary art and industrial design have come to occupy an increasingly larger space in the consciousness of today's consumers, the line between "design" and "art" continues to blur, even at times to disappear. Consequently, La Petite Mort has created a new space dedicated to exploring this shifting, evolving dialogue. The gallery will present work which bridges these two disciplines, fusing craft and production, art and design, outsider and mainstream, designer and producer. This is an approach which we've followed from the early days of being artists and designers, and we are now positioned to pursue it in a much more focused way".
– Tony Martins, GUERILLA Magazine, 2010
 " I first met Guy Berube through his former gallery La Petite Mort in Ottawa when I was the Artistic Director of Buddies in Bad Times Theatre in Toronto, ON. As the leader of the largest and longest-running professional queer theatre in the world, I was expected to be aware of all the major queer/alternative art spaces across Canada and beyond. Guy's space was certainly one of the most dynamic of these; not only in Ottawa, but in the rest of the country. His programming was fearless and his community engagement was inspirational. To say that Guy created the epicenter of queer and alternative life in Ottawa would be an understatement. His gallery space provided countless opportunities for unusual and marginalized voices to be seen and celebrated. La petit mort wasn't just another commercial gallery for Ottawa's elite set of art collectors; it was THE gathering space for Ottawa's queers, freaks, iconoclasts, and rebels.
Guy and I struck up a friendship and, over the year, I have had the pleasure of witnessing the ways in which he uses art and creativity to bring disparate people together. He effortlessly travels through seemingly incompatible worlds; whether it's the world of foreign ambassadors and dignitaries or the studios of Canada's most eccentric artists, Guy is at home. In addition to his extraordinary creativity, his greatest quality is perhaps this: the ability to unite people. I've learned that what makes Guy such a successful bridge-builder is that he is non- judgemental and he has the unique ability of recognizing the areas of commonality between all people. I would argue that Guy's greatest asset, apart from his business acumen and work ethic, is his extraordinary empathy".
– Brendan Healy, Artistic Director, Canada's Magnetic North Theatre Festival, 2017
"Guy Berube (°1962, Utopia, Canada) is an curator who works in a variety of media. By contesting the division between the realm of memory and the realm of experience, Berube absorbs the tradition of remembrance art into daily practice. This personal follow-up and revival of a past tradition is important as an act of meditation.
His works bear strong political references. The possibility or the dream of the annulment of a (historically or socially) fixed identity is a constant focal point. By merging several seemingly incompatible worlds into a new universe, he reflects on the closely related subjects of archive and memory. This often results in an examination of both the human need for 'conclusive' stories and the question whether anecdotes 'fictionalise' history. His works feature coincidental, accidental and unexpected connections which make it possible to revise art history and, even better, to complement it. Combining unrelated aspects lead to surprising analogies. By manipulating the viewer to create confusion, he focuses on the idea of 'public space' and more specifically on spaces where anyone can do anything at any given moment: the non-private space, the non-privately owned space, space that is economically uninteresting.
His works are an investigation of concepts such as authenticity and objectivity by using an encyclopaedic approach and quasi-scientific precision and by referencing documentaries, 'fact-fiction' and popular scientific equivalents. In a search for new methods to 'read the city', he uses a visual vocabulary that addresses many different social and political issues. The work incorporates time as well as space – a fictional and experiential universe that only emerges bit by bit.
His works are often about contact with architecture and basic living elements. Energy (heat, light, water), space and landscape are examined in less obvious ways and sometimes developed in absurd ways. By using an ever-growing archive of found documents to create autonomous artworks, he formalizes the coincidental and emphasizes the conscious process of composition that is behind the seemingly random works. The thought processes, which are supposedly private, highly subjective and unfiltered in their references to dream worlds, are frequently revealed as assemblages.
His works are on the one hand touchingly beautiful, on the other hand painfully attractive. Again and again, the artist leaves us orphaned with a mix of conflicting feelings and thoughts. By experimenting with aleatoric processes, he often creates several practically identical works, upon which thoughts that have apparently just been developed are manifested: notes are made and then crossed out again, 'mistakes' are repeated.
His collected, altered and own works are being confronted as aesthetically resilient, thematically interrelated material for memory and projection. The possible seems true and the truth exists, but it has many faces, as Hanna Arendt cites from Franz Kafka. Guy Berube currently lives and works in Hull".
  – Synthetic profile & biography created by 500 letters / http://500letters.org/form_15.php
Image Credits: The main page slide show are all anonymous/found photographs from my private collection, except for Pierre Molinier (Paris, France), Randal Levenson (Miami, USA) & Bruce of L.A. (Los Angeles, USA). We use found photography believing that the simplest way of judging the true value of a photograph is to take it out of its context.
The Counter: As for the counter (years, months, days, hours, minutes, seconds), this simply displays how long it has been since I acquired & sold my first work of art. Basically, how long I've been an art hustler. Yeah, it's been awhile.